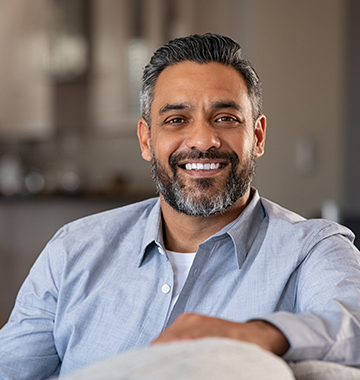 Porcelain veneers are some of the most versatile cosmetic tools we can offer. They can help you find confidence in your smile, as they are able to remedy many types of irregularities and flaws. If you have stains that professional teeth whitening can't fix, veneers are a great option. Stubborn discoloration that cannot be removed is often due to intrinsic stains — those deeper in the teeth — and veneers can help mask them. They can also reduce the size of gaps between your teeth by making them appear bigger. For some types of tooth misalignment, veneers can be a remedy. Ultimately, veneers provide a longer-lasting alternative to bonding and contouring.
How We Craft Them
Veneers are made from high-quality, biocompatible porcelain — the same material we use to craft dental crowns. During the initial steps of this procedure, we take precise measurements of your smile and determine the appropriate size and placement for your needs. Once we have this information, we craft the veneers. We pay special attention to the natural shade of your teeth, so we can color match them to ensure they look seamless within your smile. To place them, we remove a small amount of enamel from your affected teeth, and we adhere the veneers to your teeth using a very strong bonding agent. With proper care and regular checkups, they can last you for many years.
Schedule Your Porcelain Veneers Consultation
If you do not feel confident in your smile, veneers can help. Whether you want brighter or straighter teeth, this procedure is a great option. To schedule your appointment, we encourage you to call Desert Ridge Prosthodontics in Phoenix, AZ, today at (480)-502-9833.