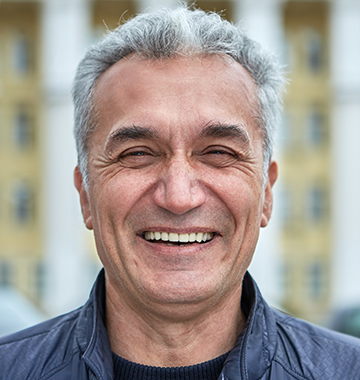 A dental implant is the longest-lasting way to replace a missing tooth. They are titanium posts that are placed into your gum line and end up fusing to your jaw. Once they are inserted, your specialist can attach crowns or other prosthetics to them, which ensures your smile looks full and functions as it would if you had a full set of natural teeth. They can replace a single tooth, multiple ones, and even an entire row of teeth. Additionally, they can support dental bridges and are the basis for All-On-4 implants. Dental implants are discreet in your mouth, so they blend in seamlessly. They are also designed to feel natural as you speak and chew.
Benefits of Implants
In addition to providing important aesthetic benefits, dental implants are also important for the overall health of your jaw. When you have a full set of natural teeth, your jawbone is stimulated consistently. Conversely, when you are missing teeth, it is not receiving the stimulation it needs, which leads to a loss in jawbone density. Because implants fuse with the jaw, they keep it healthy and strong for many years to come.
Schedule An Appointment To Learn More About Implants
When you are missing teeth, it is essential to fill in the space as quickly as possible. Dental implants are a great, long-lasting way to have a full smile for years to come. If you have any questions or would like to schedule an appointment, please call Desert Ridge Prosthodontics in Phoenix, AZ, today at (480)-502-9833.